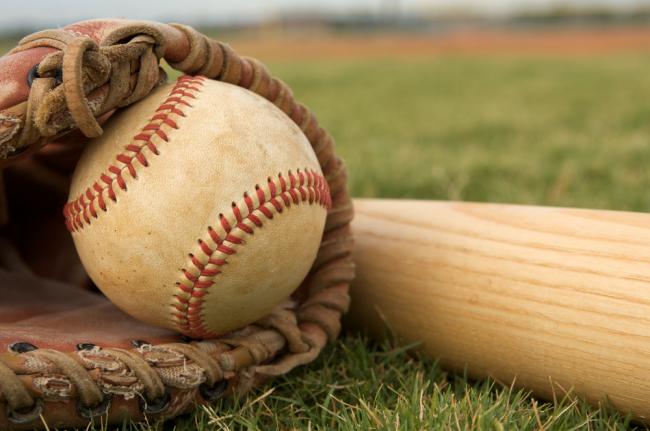 As I walked to the Space Station Casting Studio, a tall, lean squared jawed man in full baseball regalia walked out.
"Do I need a bat?" I asked.
"Yep. You take four couple swings. Two to camera and two in profile," he responded.
"Damn." I said.
"Yeah, just ask someone who's after you if you can use their bat," he said.
"Thanks," I muttered.
I didn't want to ask because I felt like it was a sign of being unprepared.
"I should bail on this audition," I thought to myself.
The audition was for a regional healthcare provider and they were looking for former baseball/softball players. I consider myself athletic, but I'm more of a weekend warrior these days. I haven't played baseball since Little League and softball in Chicago isn't exactly athletic, especially when it's 16 inch softball. That softball is more about getting through the game without pulling a hamstring so you can sit comfortably eating pizza and drinking beer.
I walked back to my car and Googled Sports Authority, Dick's Sporting Goods, baseball store. My audition time was 4:00 and it was 3:30. Then I remembered there was a Target on Santa Monica. I hopped into my car and zipped over.
I walked into the store, bolted to the back half and found the sporting section aisle. I grabbed an Eason softball bat, took it to the register, paid for it, got back in my car and zipped back to the Space Station.
I walked into the Space Station. My audition was in the back. As I walked through the door jam, I saw baseball players of all shape and sizes, but most were carbon copies of the tall, lean, square jawed man I ran into on the street. Most were in full baseball regalia. I was in Chicago style softball gear – long shorts, black socks, running shoes, three quarter sleeve t-shirt and my Cubs hat.
The thought, "What the fuck am I doing here?" crossed my mind. I signed in. And waited. And waited. And then I went outside and took some hacks with my new bat. And came back in. And waited. And then something happened. I built my imaginary world.
I was standing at home plate at Wrigley. The sun was shining. It was 78 degrees with a light breeze. I smelled the fresh cut grass. The stands were packed. The announcer said, "Now batting, Rob Lynch." The crowd erupted. I stood and smiled before getting into the batter's box. I tapped the bat on the plate, pulled it back and gave a nice slow swing. And smiled again. I was ready.
They called four guys, including me, in to audition. We slated and then shared our history.
1st Guy: Built like a fireplug. Reddish brown beard. Played college ball.
2nd Guy: Tall. Lean. Square jaw. Played Double A or Triple A ball. He rattled off all the team names, easily 10 or more, where he played semi-pro ball. He still had the ring on his back pocket where his chew used to reside.
3rd Guy: Older. Mid-40's, early 50's. Chiseled. Wide back. Rattled off two stats – lifetime hitting avg and on base percentage.
Me: "I'm Rob Lynch. I played six years or recreational softball in Chicago."
We went through the audition. Two pitches to camera. Two pitches in profile. Two swings to camera. Two swings in profile. Each guy who went before me had a baseball swing, the hip turn followed by explosive bat speed.
Then it was my turn. I decided I was going to out act these guys. I pictured the batter. I pictured the ball. I didn't just go through the motions. I crushed a pitch to left.
I didn't book the job. I did something more important. I overcame my fear and insecurity.
Put me in coach, I'm ready to play, today.
https://www.youtube.com/watch?v=04KQydlJ-qc